Sell Smarter!
Data is everywhere. It can be hard to make sense of it all.
We collect your massive amount of retail data, and translate it
into useful reports and visualizations that help you both
streamline your process and impress your buyer.

SetSight enhances your current sales,
category management, and supply chain teams.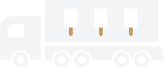 Many retailers are no longer expanding their brick and mortar locations like they had in years past. We can no longer rely on store expansion to grow item sales.
Same store sales are more important than ever. Retailers are looking for partners who can bring them product performance insights to grow categories and drive traffic to current stores.

Cutting Edge Visualizations
Visualizations are an invaluable complement to grid-based reporting.
We have partnered with Tableau — the leading data visualization company in the US.
Our industry experience combined with powerful third-party partnerships allows for visualizations that were previously impossible to render.
High Level Dashboards

• Quickly access your product performance across the entire chain or multiple retailers.
• Reports are pre-built for your team, and updated automatically each week with the most current data.
• Exception reporting allows you to quickly spot trends.
Customize reporting to meet your needs
• Change the time period to match your transition date.
• Only subscribe to reports when a condition is met, such as a sales increase of +/- 10% versus the previous week.
• Receive reports only when inventory level drops your weeks of supply below a certain threshold. Find the data that matters.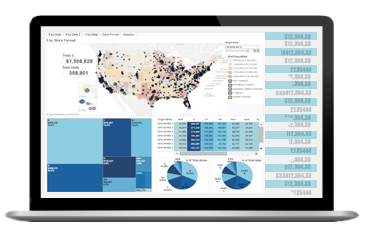 Dig deeper with store-level analysis

Sales are up, but why?
Attach attributes to your retail locations to get the full picture. Test your promotions across different stores to compare incremental dollars and units per store.




Let us get that.

Consistent collection of retail data is a weekly battle for many organizations.
We collect sales and inventory information from both EDI 852 files or reports available on the retailer's vendor portal. We have 5700 trading relationships between more than 900 trading partners and manage data for over 700 active vendors at Target.
Move at your pace

Why make huge commitments of time and money?
Let's get to know each other first.

We can work in parallel with your existing system. Our low-cost, low-commitment approach makes for either a convenient supplement to, or smooth transition from, your current system.
Completely Customizable

Customize YOUR reports. Display the data YOU want to highlight on reports bearing YOUR brand and logo. Match your corporate colors. Build custom dashboards from scratch. Standard reports and those you build on your own can be saved and shared within our hosted environment and shared with others on your team.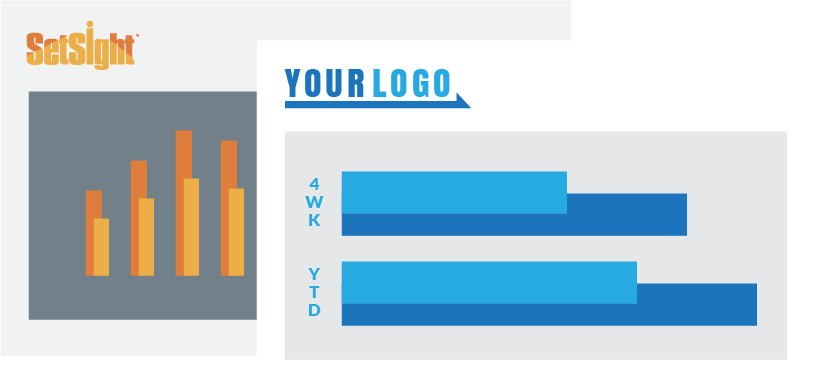 Zero Maintenance Required

Product maintenance can be time consuming.
Roll into the office Monday morning with valuable insights waiting for you.
Put in as much, or as little, effort as you like. We handle the rest.

Since we automate the collection of data and updating of reports each week,
SetSight Viz can be run with no ongoing product maintenance.

For users that would like to create more robust analysis
by attributing items and stores,
you have that option as well.
Cloud-based security and reliability

Our servers and databases are 100% in the cloud, utilizing
Amazon Web Services
and
Microsoft Azure
to make sure your data is up and running even when we're at home sleeping. Along with minimal downtime, this also provides added security and the ability to scale up and add servers at a moment's notice.
No job is too big for us; we can grow quickly.
Scalable features and services

SetSight is not an all-or-nothing solution; clients can start with any individual services they want, then add as needed, allowing for an ala carte solution.
Add users as needed
Excel weekly report subscriptions
Additional POS and inventory reporting
Ad hoc data exports
Order management and forecasting
Loading of sales forecast information
Trade promotion management
Collection of historical data
Copyright © 2014 SetSight Inc. All rights